j d salinger
, author of "
catcher in the rye
" died this week, aged 91.
was he a good writer, an insightful visionary, a mesmerising storyteller? never having read, nor been inspired to even 'pick up' any of his works, I can't say... some call
'catcher in the rye'
a classic in the teen angst / coming of age genre - it apparently typifies teenage alienation and rebellion in the 50s - but salinger was 32 when he wrote 'catcher' in 1951 - hardly a teenager - and it was actually published for an adult audience... apparently it still has a following (i suspect being on school curricula over the years has kept it in the public eye - along with its intermittent
controversy
) - looks like alienation and rebellion are part of teenage cultures across the generations, regardless of the era - what a surprise...
so is it a classic or not? what 'makes' a classic? now that's subjective - i believe that, just like beauty, it's 'in the eye of the beholder', or should that be 'in the imagination of the reader'!
salinger had apparently been a recluse for the last 50-odd years... and from what i've read it appears he was a very dominating, controlling and manipulative personality who had a 'penchant' for much younger girls / women - all the females in his life were years, some decades, his junior!!!
the following excerpts come from an article at the daily mail online, entitled "
Why did J.D. Salinger spend the last 60 years hiding in a shed writing love notes to teenage girls?
" by
Anne de Courcy
"
Along with this quest for total seclusion went a predilection for teenage girls - not so much a Lolita syndrome as an urge to discover innocence and then mould it to the shape he wished."
i can't find any age for his first wife but he was 26 - they met when he was sent to germany to interrogate nazis at the end of the war - "
There, he fell in love with a girl called Sylvie - later believed to be a former Nazi official - whom he married and, after eight months, divorced."
he later described her as
'an evil woman who bewitched me'.
he was 34 when he met his second wife - "
At a party, he met a young student, Claire Douglas, the 18-year-old half-sister of a British aristocrat.
Soon she moved in, and in 1955, when Claire was 20 and Salinger 36, they married. But as Salinger's desire for solitude increased, he made her burn all her papers and cut off all contact with her friends and family.
Claire, who had tried desperately to please him, found herself plunged into an isolation she had never sought. But when she became pregnant Salinger cut off all contact with the outside world and from the fourth month of her pregnancy, she saw no one whatsoever."
Claire finally divorced him in 1967.
in 1972 "
he saw a picture of a young writer, Joyce Maynard, on the cover of the New York Times Magazine with the headline An 18-Year- Old Looks Back On Life. Soon, Joyce was receiving fan letters from him.
Intrigued, she wrote back - and soon gave up her degree course at Yale University to live with him in New Hampshire - she was 19, he was 53."
that relationship lasted 9 months.
in 1981, at 62 "
he began a relationship with the 36-year-old actress Elaine Joyce, again initiated by letter. This lasted for several years, until he met Colleen O'Neill, the director of the annual town fair, who was 40 years his junior. They married in the late Eighties."
having 'fled the literary world in 1953', according to an article in the
new york times
"...
Mr. Salinger's privacy was punctured in 1998 and again in 2000 with the publication of memoirs by, first, Joyce Maynard ... and then his daughter, Margaret. Some critics complained that both women were trying to exploit and profit from their history with Mr. Salinger, and Mr. Salinger's son, Matthew, wrote in a letter to The New York Observer that his sister had "a troubled mind," and that he didn't recognize the man portrayed in her account. Both books nevertheless added a creepy, Howard Hughesish element to the Salinger legend.
Mr. Salinger was controlling and sexually manipulative, Ms. Maynard wrote, and a health nut obsessed with homeopathic medicine and with his diet (frozen peas for breakfast, undercooked lamb burger for dinner). Ms. Salinger said that her father was pathologically self-centered and abusive toward her mother, and to the homeopathy and food fads she added a long list of other enthusiasms: Zen Buddhism, Vedanta Hinduism, Christian Science, Scientology and acupuncture. Mr. Salinger drank his own urine, she wrote, and sat for hours in an orgone box."
(according to
wikipedia
you can also add an adherence to macrobiotics, the teachings of
Edgar Cayce
, fasting, vomiting to remove impurities, megadoses of Vitamin C, and "speaking in tongues" (or Charismatic glossolalia) to the list!)
i also found the article
J D Salinger's women
written by Paul Alexander (journalist and author of "Salinger: a biography") worth the read too...
"
The winsome, uncanny girls of Salinger's fiction have real-life counterparts. They've always kept the secrets of this country's most famous recluse. Till Joyce Maynard changed her mind."
and this?? it's an orgone box based on
wilhelm reich's
controversial
'orgone therapy'
(also known as orgasmotherapy) - a wanker's wonderland? - you wouldn't want to be claustrophobic!!
it was popular amongst some of the
'beat generation'
such as
kerouac and burroughs
too... hmmm...
kerouac
, born in 1922, died an alcoholic at 47 in 1969 -
burroughs
, born in 1914, was an opiate addict - "a condition that marked the last fifty years of his life" - he died in 1997...
were they radicals, or bohemians - maybe they were just hedonistic manipulators of the social change that was taking place?


so what do you think? was salinger genius, eccentric, or something much darker?
let's recap - manipulative, controlling, domineering - his obsession with and stalking of younger women was definitely disturbing - was he a pedophile? probably - did his writing 'imitate' his life then?
from an online magazine called
secrets of the city
"... there's an all too obvious theme of pedophilia in Salinger's work. You've got Holden's strange obsession with his younger sister. The most arresting scene in "Zooey" is when the title character looks out the window at a schoolgirl playing with her dog. Whatever plot "Bananafish" has is centered on Seymour's encounter with a young girl who's "wearing a canary-yellow two-piece bathing suit, one piece of which she would not actually be needing for another nine or ten years." In "For Esmé - With Love and Squalor," a soldier makes promises to a haughty thirteen-year-old girl whom he describes too often as a 'young woman.'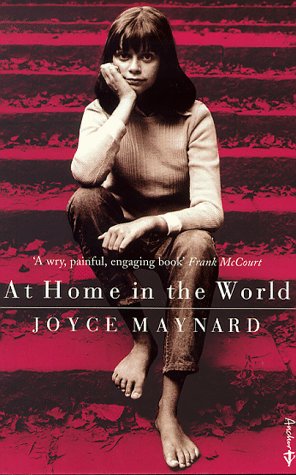 ohhh, and you'd have to agree that anyone who drinks their own piss, masturbates in a closet sized 'box' and 'speaks in tongues' is definitely somewhat odd, weird, strange - sick even!!!
i lean towards the 'something darker' concept
- and i'm far more inclined to read his daughter margaret's memoir
'dream catcher'
or joyce maynard's
'at home in the world'
than any of his books...
i didn't mean this post to be so long or majorly about salinger... it was going to be about me dad... i was originally reflecting on salinger's age and pondering how close to that age my father would be if he'd still been alive, but then i did a bit of research about him out of curiosity, and you all know how absorbing that can be - it's been fascinating reading the articles i came across...
i recently read larry the librarian's post
'larry's dad'
which made me think some more about my father and then i realised that january is the anniversary of his death - he died in 1976 in his mid-50s (my age now!!!), 3 months before my 21st birthday - took me a long time to forgive him for that one - but unfortunately there aren't many photos of him...



that's roy a couple of years before he died, and this is me in 1975 - just a few months before he died - with my niece rebbecca only a few months old - and yes, that's an 'afro' - that's what perms looked like in those days!!




you know, even after 34 years (he's been dead longer than i actually 'knew' him!!!) i still find myself missing him sometimes...