I was five years old, television (b&w thank you) had been introduced and embraced wholeheartedly by the aussie public... by the end of the 50s it was estimated that over two-thirds of families in Sydney and Melbourne owned a television set.

"Television transformed the way Australians received information. It soon became Australia's dominant form of mass communication, taking over from radio and cinema and posing a challenge to print media.
Television transmitted ideas into Australia faster than ever before. Australia's awareness and experience of the rest of the world changed rapidly. Television exposed people to other cultures and world views and provided information that would play a major role in shaping popular public opinion."
Interested? read more
here
.
And this is what we were watching in 1960... according to the Logie awards anyway...
Menzies
was STILL the prime minister, but an election was coming up in 1961 - could he be ousted??? Social change was unstoppable, but political conservatism was stubborn. We were cutting the umbilical cord with England, but we were being heavily influenced by America - and manipulated - 'we' were soon to be fodder in the Vietnam war - but not this year!!!
Women were (as always?!!??) fighting for equality. They were paid only 75% of the 'average' wage. In 'women only' professions such as teaching and nursing women were only getting two thirds of the male wage!

In 1960 equal pay for work of equal value was awarded, although specifically female work was not included and the issue of equal pay for women remained a source of 'hot' debate throughout the 1960s.
Women wanted more than domesticity and motherhood!!!!


Women wanted to experience life - they were sick of living in the background of men's lives.
Women wanted to be seen as - oooh, shock, horror - people in their own right - not someone else's doormat - not a slave, not a wife, not a mother!!!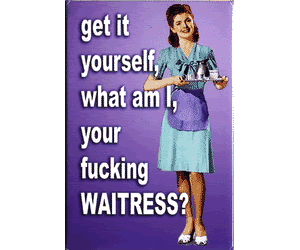 In 1960 THE PILL was 'released' in the States, and of course that meant it wouldn't be long before it arrived in Australia (January 1st, 1961)!!!

The pill was about to change women's lives - but being 'released' didn't necessarily mean giving access to women - that was dependent on the attitude of the doctor writing the prescription - so it wasn't going to be readily available to unmarried women!! There was still a way to go - and the fight for free safe abortion was still to gain momentum...
The 60s was such a rich, complex, exciting, vibrant decade - so much was happening - people were expanding their consciousness, they were questioning, they were starting to live their lives differently... it was definitely the era to be growing up in!!!
So my 60s post appears to have expanded to a saga!!!!
stay tuned for the next instalment...