So I couldn't let the day pass without acknowledging the transition from dark to light... today is the shortest day of the year but they're going to get longer now... more light, more encouragement to work in the garden... and isn't it lucky that two of my favourite vegies can be planted right now -
garlic and onions
- ohhh, how could I live without these two staples!!??? They also look lovely when growing...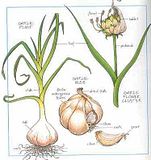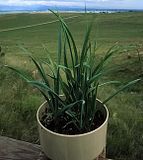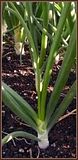 and better still, they're versatile and I rarely make a dish without one or the other!!! Looking for recipes?? or Crafts...
Check out Comfy Country Creations
or have a look at
Gardenate
to see what else you can plant in June in Australia - guess I know what I'll be doing for my holidays next week!!!! and of course I'll be doing some more blogging... and of course entertaining hey
SailorLil'
!!!!
but ahhhh... what will she blog about next???